Dragon Belly Holster - FREE Shipping

DELIVERY>> WORLDWIDE 7-12 DAYS.
HANDLING TIME>> SHIPPING WITHIN 72 HOURS AFTER PAYMENT.
FINDING AN ULTIMATE UNIVERSAL HOLSTER?
A combination of protection and mobility: Dragon Belly Holster is the answer for you! 
Tough & comfortable: Constructed of non-smell, lightweight, durable synthetic materials, these gloves fits your belly like a second skin.
Tactical & practical: 100% concealed, sticky and quick-drawing, Dragon Belly Holster is made to solve over 7 problems gun users usually have. Let's check it out.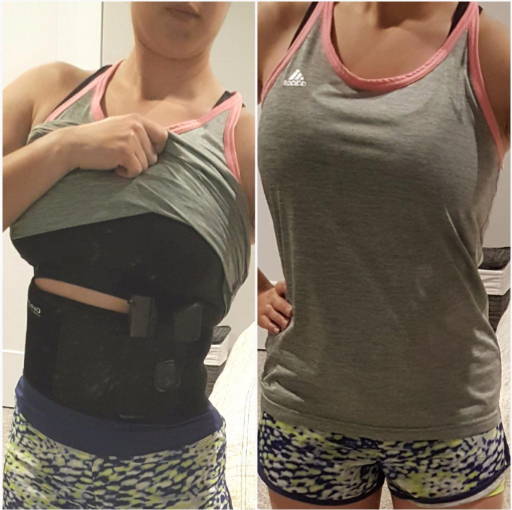 Many other holster brands claim that their holsters can be easily concealed. Truth is, they only work when you stand still. 
If you move, those bulky holster will get saggy and start swinging, and you may get yourself into dangerous situations if criminals or robbers notice that you're armed.
So if you're going to be armed in public, make sure that your "stuffS" are 100% concealed & sticky. Because when situations take place, you may have to run, hide or jump.
Dragon Belly Holster is the most sticky and concealed holster, it's a plastic & strictly tightened band covering your belly, hip or chest (wherever you want). 
It spreads the guns' weight so ladies and gents can carry without feeling heavy & uncormfortable.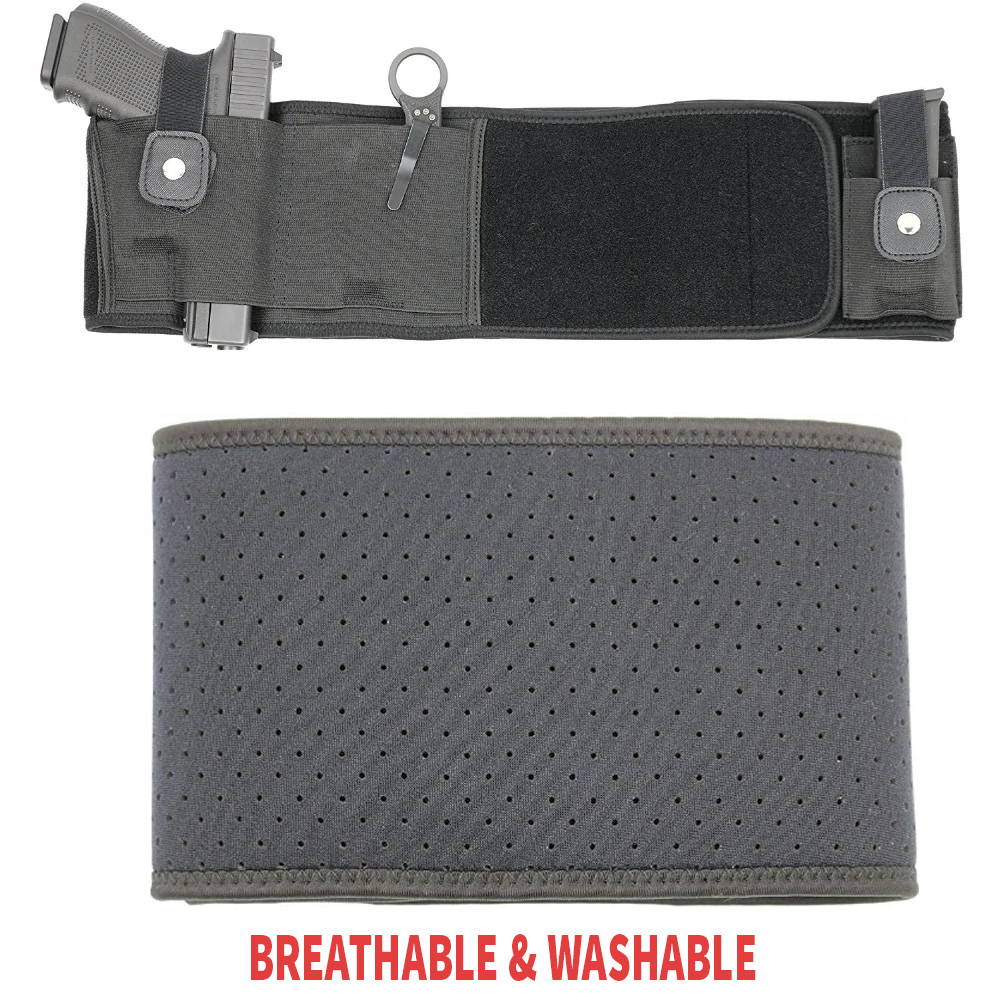 Many people love using leather holster simply because it "looks great". Yes, but it smells terrible, especially with folks who have to carry it all day. Leather fully absorbs all of our body scent, road smell, pets' "perfume", and there's no way you can remove them.
Neoprene- Dragon Belly Holster's 100% smell-resistant, washable & breathable material also allow you to wash and remove all dust & bacteria from it.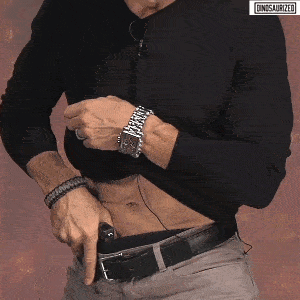 Dragon Belly Holster was designed to make sure it saves every single millisecond a gun user has when he/she draws his/her gun:
*New - Removable Retention Strap (detailed info below): This strap creats no noise, and you can remove it to shorten the draw time.
Flexible: You can place your holster/gun on any parts of your body from which you can draw your gun as fast as you can.
Soft and easy material: Neoprene allows your draw to be completely smooth.

Good for ladies: The Dragon Belly's spreading design helps ladies, especially ones who carry it all day, feel less heavy (in the leg, or chest), giving them more chance to pull the gun out faster.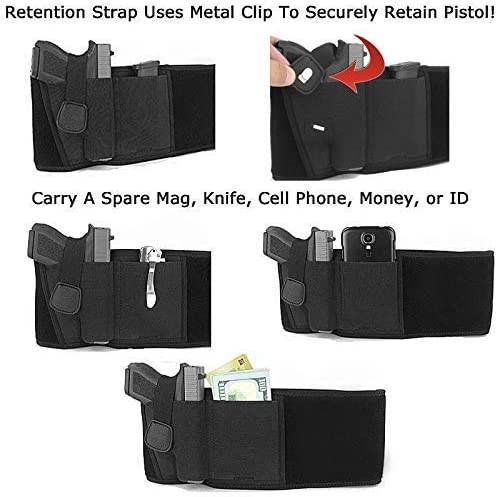 Why buy

 
Dragon Belly Holster
?
✔️ Sticky: 100% sticky to your body, 100% concealable.

✔️ Breathable: Give you comfort, especially for all-day gun carrier.

✔️ Unisex: Fits Women & Men hand .
✔️ All-clothing-friendly With the Dragon holster you can wear sweat pants, gym shorts, loose fit jeans, under a dress, skirt, yoga pants, etc.
✔️ Works for Right & Left Draws.
✔️Universal Surgical grade elastic holster fits small subcompact, compact, and even full size pistols and revolvers. All 380, 9mm, 40 auto, 45 ACP, 38 special, 357, and 10mm etc. 
✔️ Flexible: Can be worn inside the waistband, outside the waistband, cross body, appendix position, 5 O'clock position (behind hip), small of back, and even high up like a shoulder holster. 
✔️ No-smell: Doesn't absorb smell, and be washable.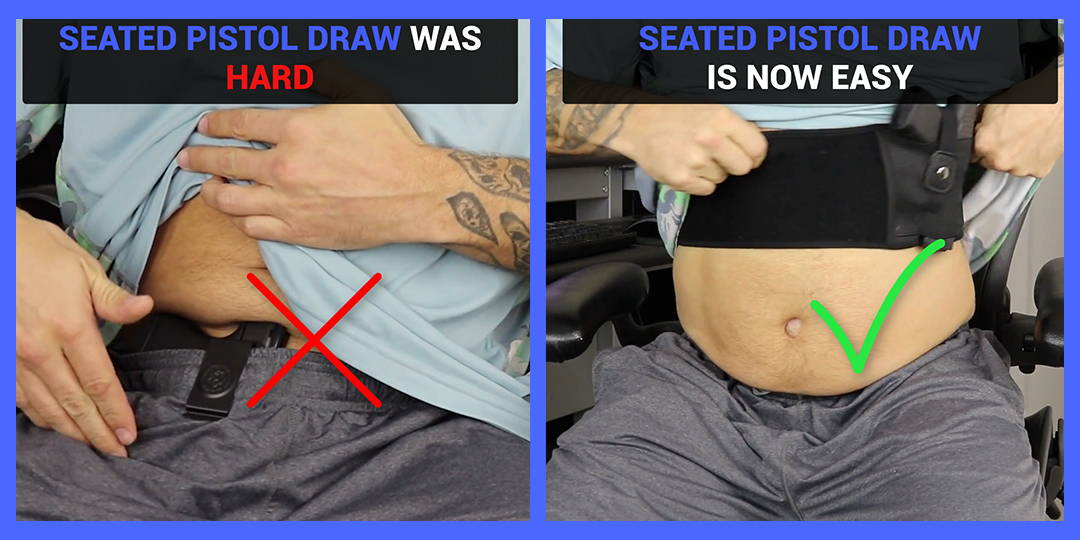 GOOD NEWS: SEATED GUN DRAW 
 Seated gun drawing (with other holsters) is pretty uncomfortable & awkward, gun owners once had to train a lot to "master" In-Vehicle/ seated draw skill.
Now you can easily draw your weapon with Dragon Holster, just wear it on your chest or your belly, and even when you're sitting in your office or in your car, you're still 100% prepared.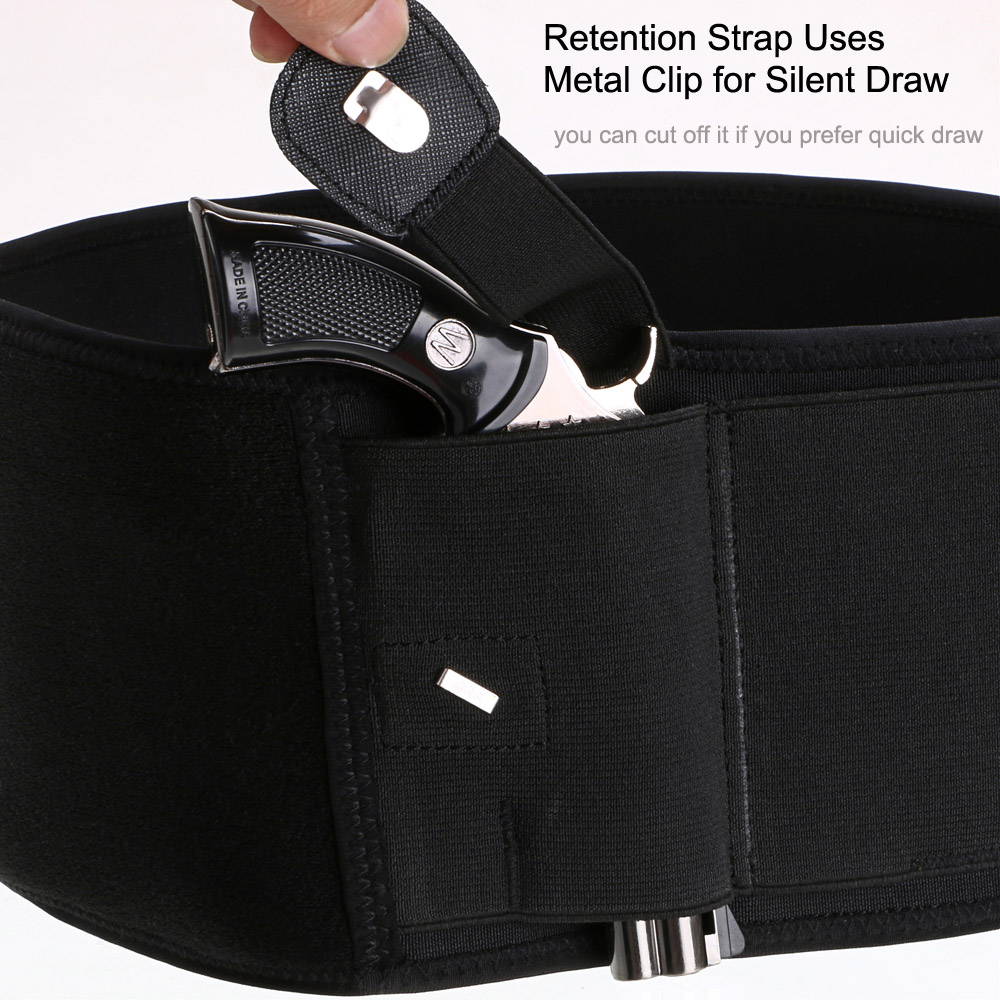 3/2/2020: NEW FEATURE : RETENTION STRAP - 
LESS 
NOISE + MORE TIME
A brilliant idea given by customer Abe Beatty from Pretty Prairie, KS. Many other holster brands (including us, once) usually use metal button or velcro to keep the weapons secured. However, it creats noise when you draw the gun.
This new retention strap, as experimented by ourselves, can give you at least 3 seconds before anyone can notice that you've already drawn your gun. And in emergency, this amount of time is crucial.
You can also cut it off if you want quicker draw
DINO BELLY HOLSTERS 
ARE PERFECT FOR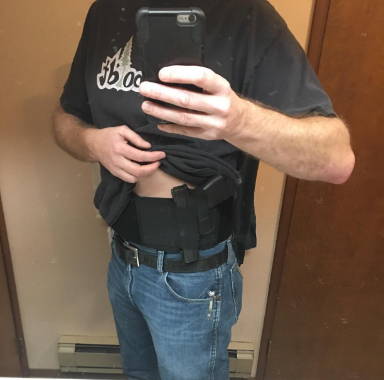 When you're a guy who may have kind of 20 pistols, and of course, you don't want to buy one holster for each of yours.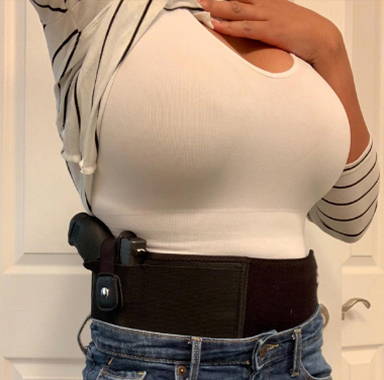 When you're a lady, you have a lot different types of clothes which are mostly not suitable for other holsters.
You want a comfortable & breathable-but-still-working holster.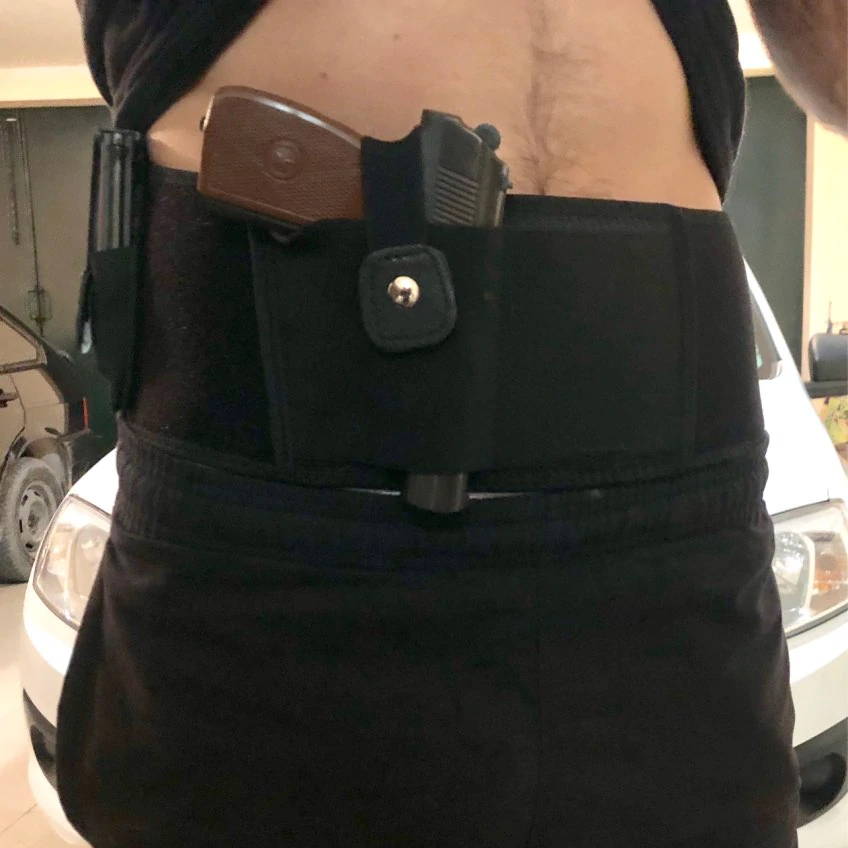 When you're a hard-working folk who's on the road all the time, and you want to stay prepared. At least, when things take place, you don't want to be noticed that you're already armed.
OUR GUARANTEE
we will do WHATEVER it takes to make sure you are 100% satisfied with your purchase.
If you are not satisfied within 90 days, you can return it for free.
Fast refund>> 100% Money Back Guarantee.
Shipping>> Worldwide Express Shipping Available.
Handling time>> After payment, we make sure to deliver within 72 hours.